So here are some interesting updates for the upcoming Oscar season:
1) Eddie Murphy's named was leaked a couple of days ago, and today it was officially picked up that he is set to host this year's Academy Awards. I know some people don't like Eddie, and his last couple years of work has been completely terrible. Plus, Eddie was apparently pissed at the Academy when he lost in 2007 for Dreamgirls. But when he is on his game, he is one of the funniest actors working today, his stand up is great, and after James Franco was a complete disaster, some one with the comedy and musical chops of Murphy will be a nice change of pace.
2) Here is the new poster for Diablo Cody and Jason Reitman's Young Adult. I kind of like the feel of a book cover, although it is a bit ambiguous (well its a teaser so its supposed to), and won't catch people's eye as much, but I respect the art: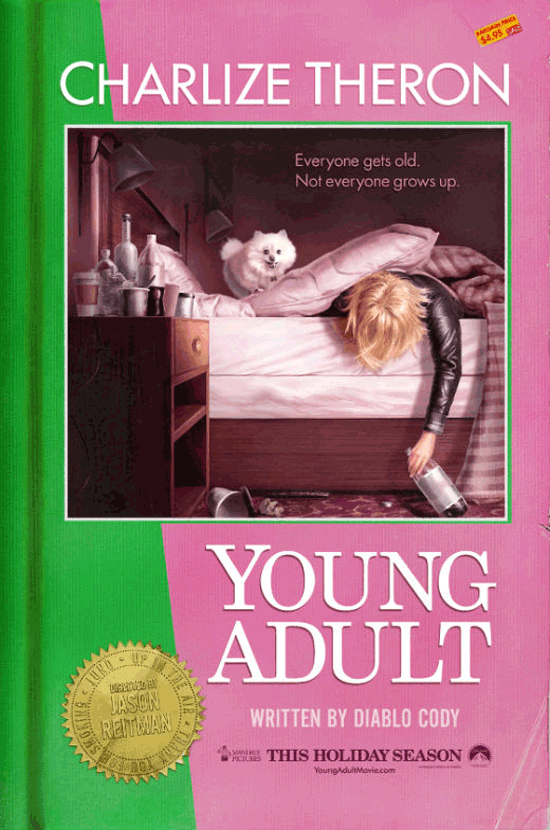 3. Wuthering Heights premeired at Venice today. It is adapted this time by Andrea Arnold of Fish Tank fame. It has some interesting reviews, considering some are extremely positive and some extremely negative. Variety said, "The dragginess is due to not only Nicolas Chaudeurge's unvaried rhythms but also the monotony of some of the performances; young Glave and Beer as deliver every line in the same flat, affectless way, and although at first it's interesting to see a version of the story with so much less screaming and crying, it sort of lacks a point after a while." But The Playlist was pretty much on the opposite sides of the spectrum, as it loved it and wrote, "It's not quite a tearjerker, Arnold playing up the anger of the novel, and we sort of feel that's the way that it should be. It is, however, incredibly powerful, extremely sexy (there's one scene that takes place between Cathy and Heathcliff after the latter has been caned that's more erotic than anything we've seen in a while), and a truly remarkable reinvention of a text that beforehand, we weren't sure we ever needed to see on screen again."