Unlike the Black Swan debut, Julian Schnabel's latest Miral. Here is a look at some of the mixed reactions:
Guy Lodge of In Contention: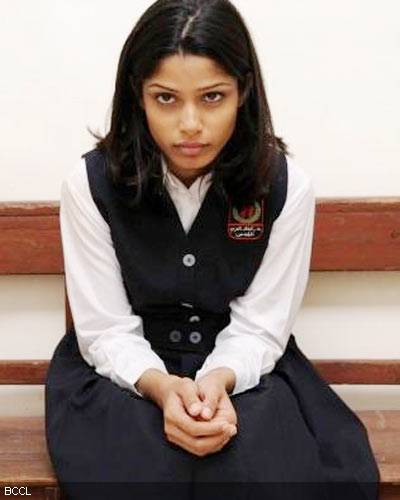 "For Schnabel's part, his stated passion for the material is scarcely evident in his screen treatment thereof, which rather awkwardly welds his pet visual and sonic tics onto a narrative that struggles to support them. (By the time he chooses to soundtrack a traditional Palestinian funeral with a phlegmy Tom Waits dirge, you wonder whether the director is treating the Jebreal's work as an elaborate exercise to prove that, look, any story can become A Julian Schnabel Film.) Whereas Schnabel's florid artistic sensibility previously successfully established a kind of empathy with fellow creative subjects like Reynaldo Arenas or Jean-Dominique Bauby, his approach feels both shoe-horned and faintly disingenuous in this context."
Anne Thompson of Thompson on Hollywood:
"Clearly, Schnabel was stirred by this book to bring it to the screen, but Slumdog Millionaire star Pinto, while gorgeous, is not an expressive actress. (She likely helped to raise funding for the film produced by Jon Kilik with financing from Israel, Italy, India and France, which The Weinstein Co. will release stateside.) Her story remains expositional and flat, filled with long debates with her boyfriend Hani (Omar Metwally) about alternative routes to a Middle East solution. "What they really want is all of Palestine without Palestinians," says Hani. "With them here there is no future for us."
Derek Malcolm of The Evening Star is a little more kind:
"The film moves backwards and forwards in time, sometimes confusingly. But its point is well made. Apart from Willem Dafoe and Vanessa Redgrave, who take only minor parts, the cast are virtually unknown in the west. But they play with an emotional skill that points up the story convincingly."
In terms of Oscar, I think were going to have to wait and see. These are only a few reviews, and maybe as it is seen by more people, it will get more praise.